Loose Firestarters
Republic of Loose are the latest addition to the musical line-up for Festival of the Fires. One of the hottest live acts on the planet, they will bring their blazing live show to the main stage at Festival of the Fires on Saturday evening, April 30th.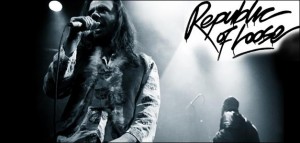 Best described as patrons of "Irish Funk Rock" Republic of Loose combine the style and attitude of James Brown, Michael Jackson, Prince and The Rolling Stones into a sound which is most definitely their own.
They released their 4th album "Bounce at the Devil" to much critical and commercial acclaim last year. Having already scored hit singles such as 'Comeback Girl', 'You Know It', 'I Like Music' and 'Steady Song', their new album gave us another classic single, 'The Man'.
They have previously been nominated for the Choice Music Award, and among the many award they did take home was a Meteor Award. They have played Croke Park, Glastonbury, T in the Park, Oxegen and now Festival of the Fires.
Check out www.republicofloose.com for more
Early Bird tickets for the festival, which are priced €30, are on sale now and are being snapped up. They will not be on sale at this price for much longer so get yours today from all Ticketmaster outlets across Ireland and from www.ticketmaster.ie