Camping and Accommodation
Camping is available at Festival of the Fires, and a special campsite will be located on the Hill of Uisneach, accessible via its own pedestrian walkway. Your entry to the festival will be beside the main stage and not the ancient palace as it was last year.
Camping tickets are on sale from all Ticketmaster outlets nationwide and from www.ticketmaster.ie and are priced €40. This includes full access to the main Uisneach festival and access to the campsite as well as other facilities.
Please note, you must have a camping ticket to gain access to the festival campsite. Please note also that camping tickets are per person, not per pitch, so every person wishing to camp MUST buy their own camping ticket.
Camper vans are welcome but we do not have a dedicated camper van area including power and other services. There will be an area within the main festival car park for camper vans and you are welcome to come along and park there.
Parking at Festival of the Fires is in the grounds of Lunestown House, directly opposite the main festival gate. Extra parking will be available at the Uisneach Inn pub and restaurant.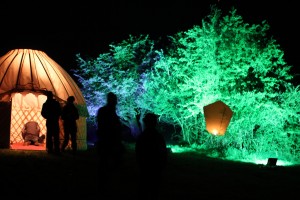 Our Festival of the Fires partners LPM Bohemia are offering luxury accommodation (such as the small yurt pictured above) if booked in advance. Chaz can be contacted at lpmbohemia@gmail.com and mail@lpmbohemia.com and 0851 599 858
Several Hotels in Mullingar are offering special deals for Festival of the Fires patrons, and these include:
The Greville Arms Hotel
Mullingar Park Hotel
Newbury Hotel
Annebrook Hotel
Bloomfield House Hotel
The Failte Ireland office in Mullingar has a full list of B&B's and other accommodation providers in the area. They can be contacted at +353 (0)44 9348650 and by following this link